Tomorrow´s Urban Travel 2017
---
Dato og tid
Torsdag d. 12. oktober 2017 kl. 08:30 til 17:00
Tilmeldingsfrist
Mandag d. 2. oktober 2017 kl. 12:00
Sted
The Royal Danish Playhouse, Sankt Annæ Plads 36, 1250 Copenhagen The Royal Danish Playhouse
Sankt Annæ Plads 36
1250 Copenhagen
Tomorrow´s Urban Travel 2017
---
Arrangementsbeskrivelse
NB! Registration for Tomorrow's Urban Travel is now closed. We have a very limited number of tickets left. If you wish to purchase one then please send an email to: tut@woco.dk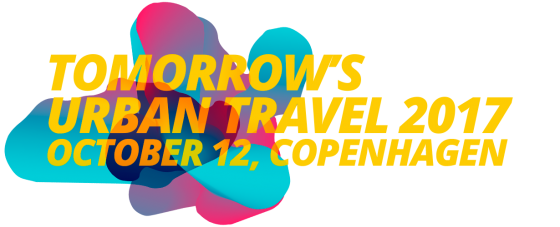 A NEW CONVERSATION ABOUT URBAN TOURISM
What are the trends, challenges, and opportunities that will define urban travel in the years to come, and how do we ready ourselves for them?

These are questions we will discover and discuss at Tomorrow's Urban Travel –Copenhagen's new international conference on the future of tourism in major cities – hosted by Wonderful Copenhagen.

It is an exciting time for tourism professionals. The travel industry has changed. The official version of a destination no longer rules, tourists no longer want to be tourists and locals are engaging more than ever with our visitors. We need to ask ourselves and each other what comes next and what we intend to do. Who are the new players and how will they interact and co-innovate with the existing ones?


To help us answer some of these questions we have invited a number of speakers who are all international thought leaders and innovators from the world of travel and beyond. Among them are world-renowned author and Fortune500 advisor, Joseph Pine; CEO of Destination Melbourne, Laura Cavallo; European Managing Director of AccuWeather, Brian Lavery and Founder and CEO of Conscious.Travel, Anna Pollock.


Together with the other speakers, they will cover everything from the evolution towards transformational travel to sustainable tourism and what the tourism industry can do to meet travellers´ increasing demands for local experiences.

We invite you to take part in this important and exciting conversation and to be inspired by international game changers, who will challenge our perspective and help us explore new possibilities, ideas and partnerships.

Our ambition is to move the conversation from global trends to concrete action. And we'd like you, our partners, bureaus, start-ups, the media and everyone interested to join.

Join Tomorrows Urban Travel 2017!

See full programme here.

Member ticket: If you are a paying member of one of Wonderful Copenhagen's networks, please purchase a member ticket.

NB! Payment with invoice, please contact TUT@woco.dk

Read more www.wonderfulcopenhagen.dk/tut